Tag Archives: LA Riots
What's up with Laidback Luke and Lee Mortimer's "Blau"? Seriously, all the big names are dropping this track, but for us poor dj's without good connections it isn't even released yet? I've finally got a decent version of the LA Riots remix thanks to electrocasts.net, but I'm in despered need of the orginal one. The nice long build up, followed by an unexpected nasty wobble. The LA Riots remix is good, but the nasty wobble comes less unexpected and a bit less "nasty".
Audio clip: Adobe Flash Player (version 9 or above) is required to play this audio clip. Download the latest version here. You also need to have JavaScript enabled in your browser.
We got like loads of mixtapes in our inbox, I hardly have any time to check them all. I'm just going to place some here and count on you guys to let me know if they are any good, yeah?!
LA Riots – Fall 2009 Mix
Myspace
Download
REDNIK – October Promotape 2009
Myspace
Download
Dirty Disco Ninja – The Hope Is Gone
Website
Download
Kitch 'n Sync – Boom Selection Vol 10 Special (Producers Set)
Myspace
Download
Chubby Fingers – BlaQwest October 2009 Mix
Website
Download
Not much time, lots of school work and places to be! But so many good tracks were thrown at my head the last few days, so I'm just gonna place them all here.
A lot of good tracks again on RCRDLBL.com (as always), the Laza Beam remix is a perfect party starter by the way!
Audio clip: Adobe Flash Player (version 9 or above) is required to play this audio clip. Download the latest version here. You also need to have JavaScript enabled in your browser.
Major Lazer – Jump Up (Laza Beam Remix)
Audio clip: Adobe Flash Player (version 9 or above) is required to play this audio clip. Download the latest version here. You also need to have JavaScript enabled in your browser.
N.A.S.A. – Whatchadoin (feat. MIA, Santigold Spankrock) (Evil Nine Mix)
Audio clip: Adobe Flash Player (version 9 or above) is required to play this audio clip. Download the latest version here. You also need to have JavaScript enabled in your browser.
VHS Or Beta – Feel It When You Know (LA Riots Remix)
Then some new stuff from Spreadthenoise who sent me some promo stuff from an artist called "Pink a Pads". Farabutto has that House sound to it, while the remix of Il Moralista (by Doc Trashz) sounds like a hectic electro song (maybe even to hectic)!
Audio clip: Adobe Flash Player (version 9 or above) is required to play this audio clip. Download the latest version here. You also need to have JavaScript enabled in your browser.
Pink A Pads – Farabutto (Stream only)
Audio clip: Adobe Flash Player (version 9 or above) is required to play this audio clip. Download the latest version here. You also need to have JavaScript enabled in your browser.
Pink A Pads – Il moralista (Doc Trashz remix) (Stream only)
And to finish this post some tracks from two smaller Belgian producers, who would love some feedback on their tracks! The first remix is from Lektron, who did this one for the Anne Clark remix competition, unfortunately he didn't win, but it's still a banging electro tune.
Audio clip: Adobe Flash Player (version 9 or above) is required to play this audio clip. Download the latest version here. You also need to have JavaScript enabled in your browser.
Anne Clark – Our Darkness ( Lektron remix )
Audio clip: Adobe Flash Player (version 9 or above) is required to play this audio clip. Download the latest version here. You also need to have JavaScript enabled in your browser.
Modek – When Onions Burst ( Lektron Rave Remix )
The next one is something for our more open-minded people, it's not a genre we post everyday (I'm not really sure what the genre is acually), but I think these tracks have potential!
Audio clip: Adobe Flash Player (version 9 or above) is required to play this audio clip. Download the latest version here. You also need to have JavaScript enabled in your browser.
Audio clip: Adobe Flash Player (version 9 or above) is required to play this audio clip. Download the latest version here. You also need to have JavaScript enabled in your browser.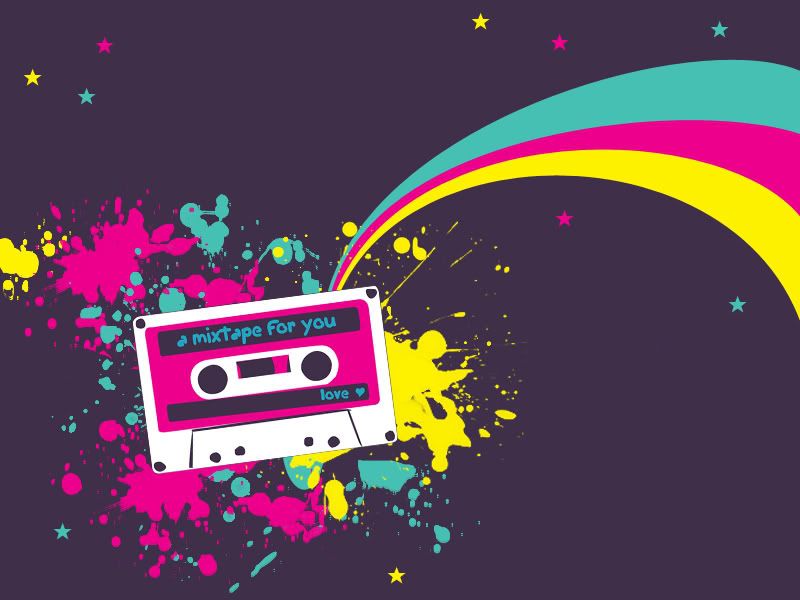 A 4 tracked Track-Mania (i know
). Nonetheless, these 2 tracks are absolutely worth listening to! A new Bloody Beetroots remix 'I Am Not Drunk'. That's exactly what i was telling myself last night before i hit the floor. Anyway, the other is a fancy footwork remix from the Italian duo, Crookers. You probably know this track from their JJJ mixup from last month. If you haven't listened to the endless list of fancy footwork remixes you might like this
And our friends @ Phase02 found this new london producer called 'stupidisco' who has just released his first track 'marilyn monroe', pretty sweet track! And last but not least im trowing in another LA Riots remix! Enjoy
I Am Not Drunk (Bloody Beetroots Remix) – Benny Benassi
Fancy Footwork (Crookers remix) – Chromeo
Marilyn Monroe – Stupidisco
Switchblade (LA Riots RMX) – Heartsrevolution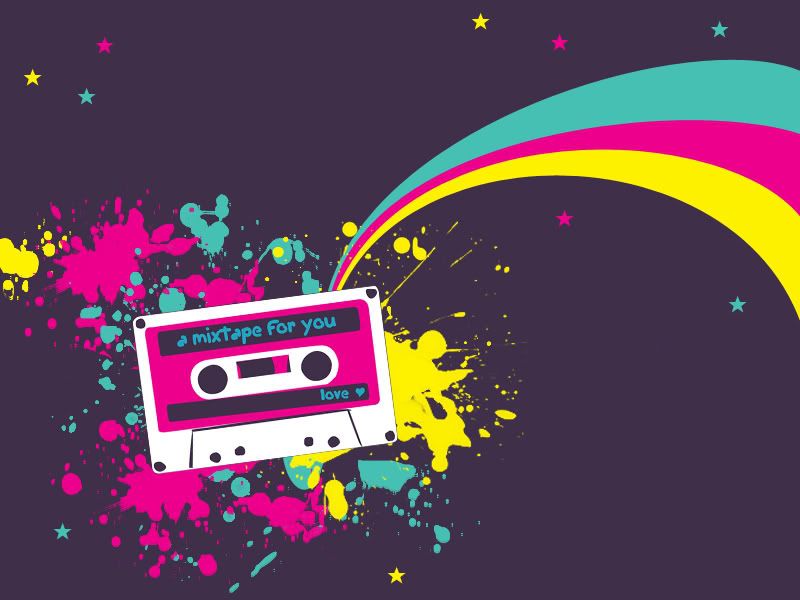 I came across a few new tracks who definately are worth downloading again
Oh I Like (Whitenoise Remix) – Like Woah!
An other remix from our friend Whitenoise, crunchy is his trademark.
Boombox Clip (LA Riots Remix) – Kylie Minogue
LA Riots jumped on the Kylie Minogue remix train.
Wassup (Crookers remix) – Rye Rye
Typical Crookers remix, bouncy tune!
Elle Blesse (Para One remix) – Vegastar
Pretty f*cked up track, but i'm sure you'll like it
Rio (Herve Remix) – Bumblebeez
Herve, known from his pretty awesome 'Thriller' remix, now comes up with 'Flying down to rio' remix!

Daft Punk – Da Funk (Homework Maximum Overdrive Remix)
Homework is a duo from Amsterdam, with influences from artists as Boys Noize, Justice, Tiga, Soulwax, …
Daft Punk – Television Rules Around the World (CSK OK Remix)
CSK OK is from Sydney, Australia, and brings us this banging daft punk remix!